The Philippine Cancer Society reported an incidence of 1.2 per 100,000 person years in 2010, while a recent study by Sarmiento and Mejia found an incidence of 2.07 per 100,000 person years. Early detection and appropriate treatment are the important factors to improve nasopharyngeal cancer patients' survival rate.
Oncologist from St. Stamford Modern Cancer Hospital Guangzhou remains that one should take appropriate cancer treatment once being diagnosed with nasopharyngeal cancer, because the 5-year survival rate of early stage nasopharyngeal cancer is higher than 90%, while the 5-year survival rate of middle and advanced stage nasopharyngeal cancer is below 50%.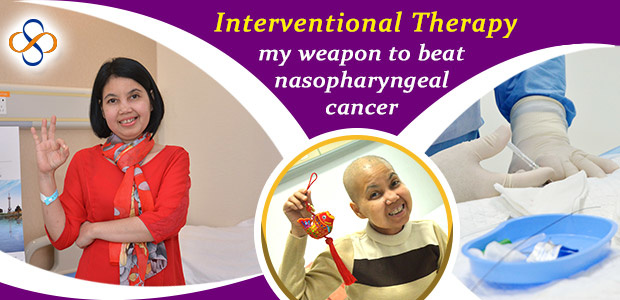 Classification of Nasopharyngeal Cancer
World Health Organization (WHO) has divided nasopharyngeal cancer into three categories: keratinizing squamous cell carcinoma, non-keratinizing squamous cell carcinoma and undifferentiated carcinoma. NPC is much more common in Southeast Asia, nearly all cases are the non-keratinizing squamous cell carcinoma.
Interpretation of Nasopharyngeal Cancer Pathology Report
• What is Non-Keratinizing squamous cell carcinoma?
• To know more about nasopharyngeal cancer tumor marker —— Epstein-Barr Virus (EBV)
If you have any doubts about the nasopharyngeal cancer pathology report, you can make an online appointment or call us directly at 02-8221222(Manila Office) or 0917-599-2277 (Cebu Office). Professional oncologists will help you out.
Nasopharyngeal Cancer Stages and Corresponding 5-year survival rate
(Statistics from American Cancer Society)
Stage 0 Nasopharyngeal Cancer: 95%
Stage I Nasopharyngeal Cancer: 72%
Stage II Nasopharyngeal Cancer : 64%
Stage III Nasopharyngeal Cancer: 62%
Stage IV Nasopharyngeal Cancer: 38%
Treatment for Nasopharyngeal Cancer
Torturous Traditional Anticancer Technology
Operation: Big trauma and high risk; not suitable for advanced nasopharyngeal cancer patient.
Radiotherapy and Chemotherapy: Though radiotherapy and chemotherapy are the most common treatments for nasopharyngeal cancer, they damage the immune system in that it kills not only cancer cells but also normal cells. Patients may suffer from severe side effects, such as loss of hair and vomiting, etc. Besides, it is not suitable for advanced stage patients.
Improve the Survival Rate of Nasopharyngeal Cancer with Cutting-edge Minimally Invasive Therapy
Minimally Invasive Therapy: 2-3mm incision, few side effects, little pain