According to statistics from the World Health Organization, in 2014, 12,074 new cases of lung cancer were newly emerged in the Philippines, with incidence ranking second to the No. killer breast cancer. Minimally invasive therapy featuring few side effects, small trauma and quick recovery prevents lung cancer patients from suffering surgery and side effect of chemotherapy and radiotherapy as well as extends their survival time.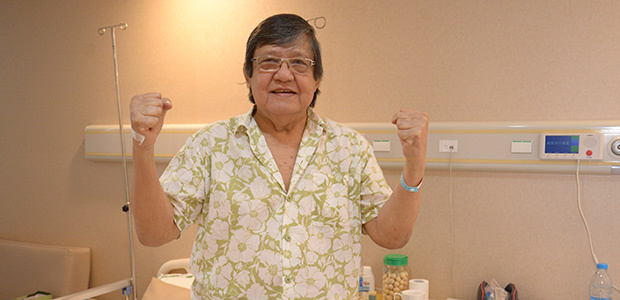 Classification of Lung cancer
Lung Cancer can be divided into two categories: Non-Small Cell Lung Cancer (85%) and Small Cell Lung Cancer (15%). Squamous cell carcinoma, adenocarcinoma, and large cell carcinoma are subtypes of non-small cell lung cancer.
Interpretation of lung cancer pathology report
1. What is squamous carcinoma and adenocarcinoma?
2. What is the differentiation of lung cancer?
3. What is the meaning of immunohistochemistry ?
If you have any doubts about the lung cancer pathology report, you can make online appointment or call us directly at contact us at 02-8221222 (Manila Office) or 0917-599-2277 (Cebu Office) . Professional oncologists will help you out.
Lung Cancer Stages and Corresponding 5-year Survival Rate
Lung Cancer Stage I: 77%–92%;
Lung Cancer Stage II: 53%–68%;
Lung Cancer Stage III: 13%–36%;
Lung Cancer Stage IV: less than 10%.
Treatment for Lung Cancer
Torturous Traditional Anticancer Technology
• Operation:Big trauma and high risk;
• Radiotherapy and Chemotherapy: Unbearable toxic side effects, such as hair losing, vomiting and etc.
Improve the Survival Rate of Lung Cancer with New Technology
Minimally Invasive Therapy: 2-3mm incision, few side effects, little pain