According to statistics from World Health Organization(WHO), in 2012, 8553 new cases of colorectal cancer were newly enlarged in the Philippines, the mortality rate ranked second with 6576 dead cases. Minimally invasive targeted therapy can help prevent colorectal cancer patients from colon and anus resection and suffering from the artificial anus.
If you are diagnosed as colorectal cancer, please make an appointment online or contact us at 02-8221222 (Manila Office) or 0917-599-2277 (Cebu Office) to have a consultation.
Survivors of 11 Years of Fighting Colorectal Cancer Shares His Successful Experience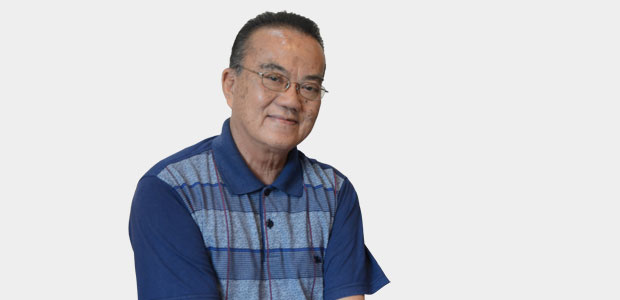 Classification of Colorectal Cancer:
Colorectal cancer includes rectal cancer and colon cancer. According to histology, most colorectal cancer are called adenocarcinoma (adenocarcinoma make up 98% of all colorectal cancer cases), fluid adenocarcinoma, squamous cell carcinoma, adenosquamous carcinoma, medullary carcinoma, undifferentiated carcinoma; according to the form can be divided into mass type, invasive type and ulcerative.
Interpretation of Colorectal Cancer Pathology Report
• What is colon adenocarcinoma (or rectal adenocarcinoma)?
• What is invasive cancer?
• What is the TNM staging of colorectal cancer?
If you want to know more about colorectal cancer pathology report, make an appointment online or call at 02-8221222 (Manila Office) or 0917-599-2277 (Cebu Office) for expert consultation.
Colorectal Cancer Stages and Data of 5-years Corresponding Survival Rate
Colorectal Cancer Stage I: 85%–95%;
Colorectal Cancer Stage II: 60%–80%;
Colorectal Cancer Stage III: 30%–60%;
Colorectal Cancer Stage IV: below 5%.
Treatment for Colorectal Cancer
Torturous Traditional Treatment Technology
Operation:Big Trauma and High Risk; some of the patient may suffer great inconvenience and psychological disorder because operation cannot maintain their anal function.
Radiotherapy and Chemotherapy: unbearable toxic side effects, like hair loss, vomiting and etc.
Improve the Survival Rate of Colorectal Cancer with New Anti-colorectal Cancer Technology
Minimally Invasive Therapy: 2-3mm incision, few side effects, little pain